About Us
Our Company
Our company is a family owned business, started by the currentowner's grandfather, in 1911, with a store in downtown Jacksonville,Florida. The first store specialized in fine handmade blouses, linens,and ready-to-wear garments. When the second store opened in the 1920's,also in downtown Jacksonville, it was named French Novelty, since manyof the items carried were imported from France, which was considered tobe the fashion capital of the world. Of course, "novelty" stood fornew. The Mizrahi family still operates French Novelty stores servingJacksonville, North Florida, South Georgia, and now serving customersworldwide as we celebrate our 103rd year with a reputation for unique, qualityfashions, incredible values, and excellent customer service.
Established in 1911 - we are celebrating our 103rd year in business!
French Novelty in the FloridaTimes Union
French Novelty was featured on the front page of the FloridaTimes Union Business section and we wanted to share it withyou.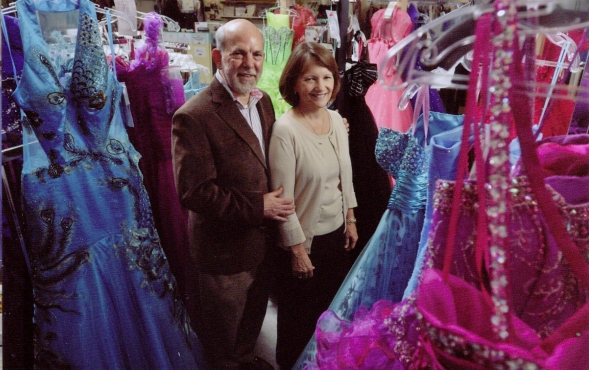 Jack and Nancy Mizrahi in their French Novelty dress shop in CedarHills Tuesday, October 25, 2011 in Jacksonville, Florida. The familybusiness is celebrating its 100th anniversary.
Photo by WILL DICKEY/The Times-Union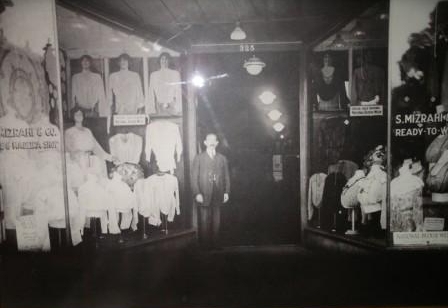 November, 1919
To the right is a picture of our first store in 1919, with thefounder, Salim Mizrahi, standing in the doorway.
(See more historical photos below.)
Our Business Philosophy
We shop the major fashion markets to bring you unique social occasion fashionsthat can only be found in specialty stores and boutiques. We negotiate the best prices fromour vendors to bring you the best values every day. French Novelty is known for its commitment to personalized customer servicefor five generations.
Our Customer Service Team
Our managers and associates play a very important role in ourbusiness.
Mary Lou
Mary Lou manages our store at Cedar HillsShopping Center. She has been a French Novelty store manager for over30 years. She carefully selects all of our beautiful Prom, Pageant, and Formal evening dresses. Mary Lou is an expert in measuring and fitting you in that perfect dress for your specialoccasion.
Gloria and Susan
Gloria and Susan are our Bridal stylists. They look forward to helping you select the perfect Bridesmaid dresses for your special day.
Pam
Pam is our Operations Manager who closely supervises every aspect of your purchase to insure that it is ordered, received and processed in the most timely manner. She has been with our company for over 30 years.
Darlene
Darlene manages our French Novelty at the Dunn Avenue store.From her years of being a regular customer, she will offer you the customer service experience you have come to expect from French Novelty.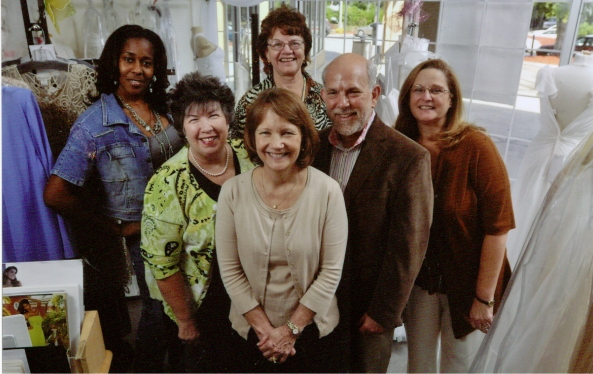 10-25-2011
Our Customer Service Team:Darlene, Susan, Nancy, Mary Lou, Jack, and Pam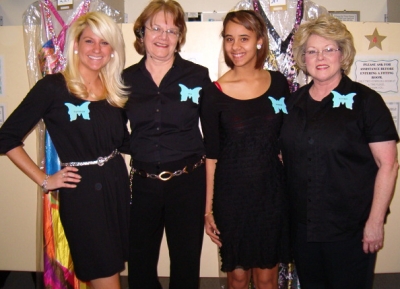 2010
Our Customer Service Team:Danielle, Mary Lou, Chareece, Gloria, and Pam (not pictured)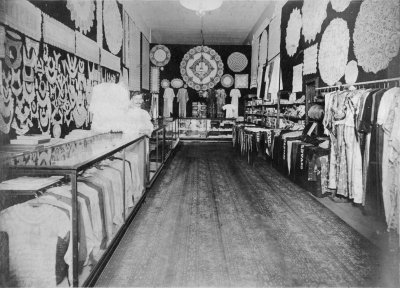 1920's
To the right is a picture inside our store circa 1920.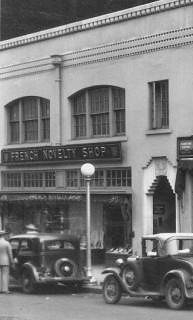 1930's
To right is a photograph of the French Novelty Shop on West AdamsStreet, two blocks away from our first store on Laura Street.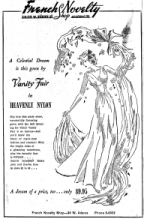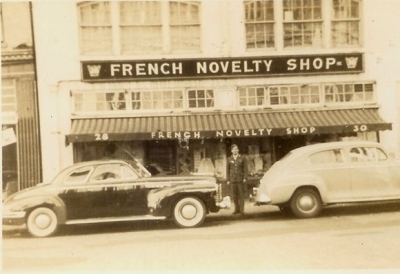 1940's
The French Novelty Shop during the 1940's.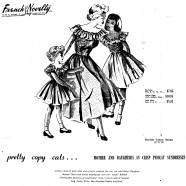 August 15, 1952
Grand Opening Ad for the OpeningNight of the "New" French Novelty.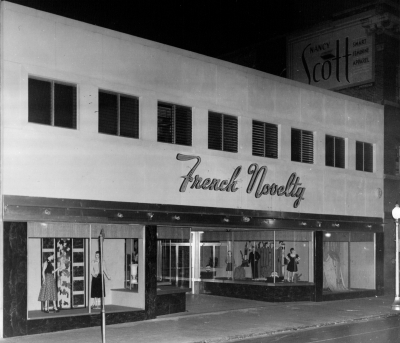 August, 1952
The photo on right was taken in 1952 when French Novelty moved a blockwest on 119 West Adams Street.
August 18, 1952
The Mizrahi family and company employees taken at the openingof the downtown store.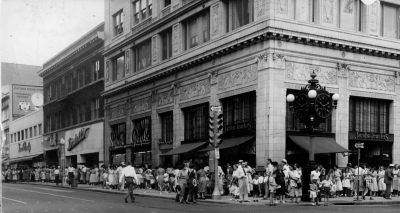 1954
The French Novelty Shop when Clarabell from the Howdy Doody Show appeared during a special event in 1954. (Click on photo to see Clarabelle!)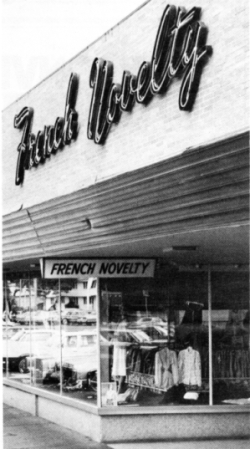 1960's
French Novelty at Lakewood Shopping Center in the early 1960's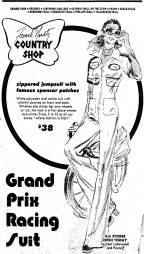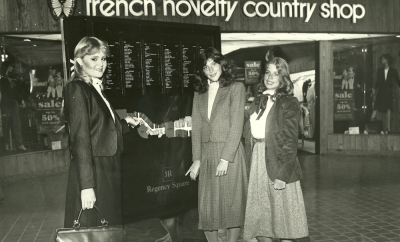 1970's
Mannequin Modeling at our French Novelty Country Shop at Regency Square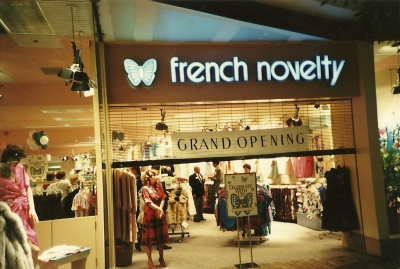 1986
Celebrating our 75th Anniversary and the Grand Opening of our remodeled Orange Park Mall store.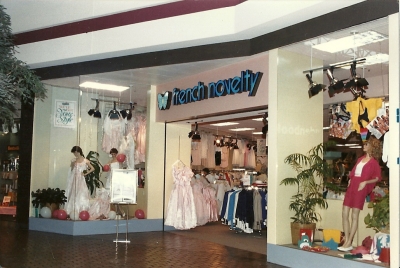 1990's
French Novelty during the 1990's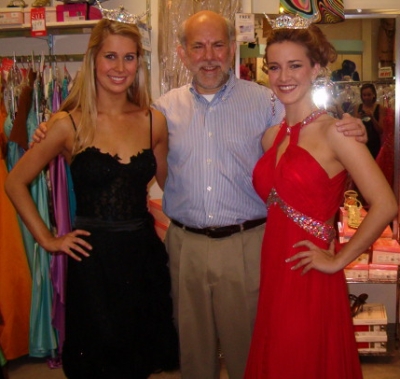 2010
Spring 2010 Mori Lee Trunk Show