Our Company
Our company is a family owned business, started by the current owner's grandfather, in 1911, with a store in downtown Jacksonville, Florida. The first store specialized in fine handmade blouses, linens, and ready-to-wear garments. When the second store opened in the 1920's, also in downtown Jacksonville, it was named French Novelty, since many of the items carried were imported from France, which was considered to be the fashion capital of the world. Of course, "novelty" stood for new. The Mizrahi family still operates French Novelty stores serving Jacksonville, North Florida, South Georgia, and now serving customers worldwide as we celebrate our 106th year with a reputation for unique, quality fashions, incredible values, and excellent customer service.
Established in 1911 - we are celebrating our 106th year in business!
French Novelty in the Florida Times Union Friday, October 28, 2011
French Novelty was featured on the front page of the Florida Times Union Business section and we wanted to share it with you.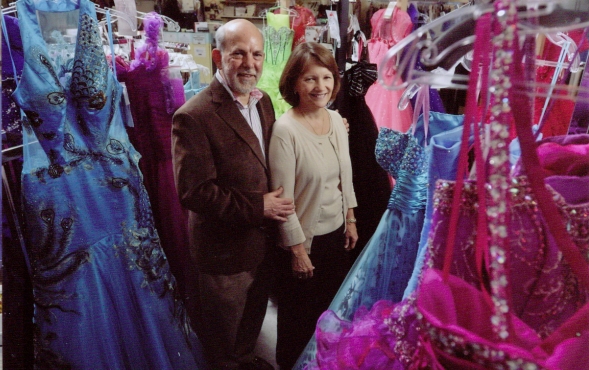 Jack and Nancy Mizrahi in their French Novelty dress shop in Cedar Hills Tuesday, October 25, 2011 in Jacksonville, Florida. The family business is celebrating its 100th anniversary.
Photo by WILL DICKEY/The Times-Union