Lela Rose has been discontinued by The Dessy Group. Clickhere to see French Novelty's top designers in Bridesmaidgowns.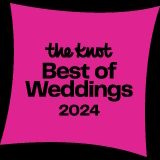 125% Best Price Guarantee on every Lela Rose Bridesmaid Dress and Free Shipping*!
Upscale and elegant, Lela Rose bridesmaids dresses are sure to bring a touch of high fashion to your next formal event. Combining elements from her signature collection such as layered crinkle chiffon and pleated cotton faille, the Lela Rose Bridesmaid dresses focus on designer quality fabrication and detailing while remaining remarkably affordable. These stunning long gowns and cocktail dresses greatly reflect Lela's touch of couture style while still maintaining a soft and whimsical appeal that is signature to her line. With over 21 years in the fashion industry Lela Rose designs a known internationally for their elegant appeal making the brand a top name in the bridal industry worldwide. Find Lela Rose Bridesmaids dresses and other great bridesmaids dresses here at French Novelty! Please note that bridesmaids dresses take an average of 12-14 weeks to be delivered, rush delivery may be available for an additional fee.
Please contact us for availability and price!
Lela Rose Bridesmaid Dresses by The Dessy Group
This link will take you to the Lela Rose collection on French Novelty's Dessy Group partner website which will allow your dresses to ship directly from Dessy, cutting the waiting time by as much as 2 weeks, and an "In Stock" option which allows you to see specific styles and colors of dresses available to ship in only two to three days!
A dedicated team of customer support specialists at The Dessy Group are available between the hours of 9am-5pm EST to answer any customer inquiries. Of course, French Novelty's bridal team is always available for customer support and to answer any questions you may have. Contact us for a coupon code to receive 15% off the regular price.